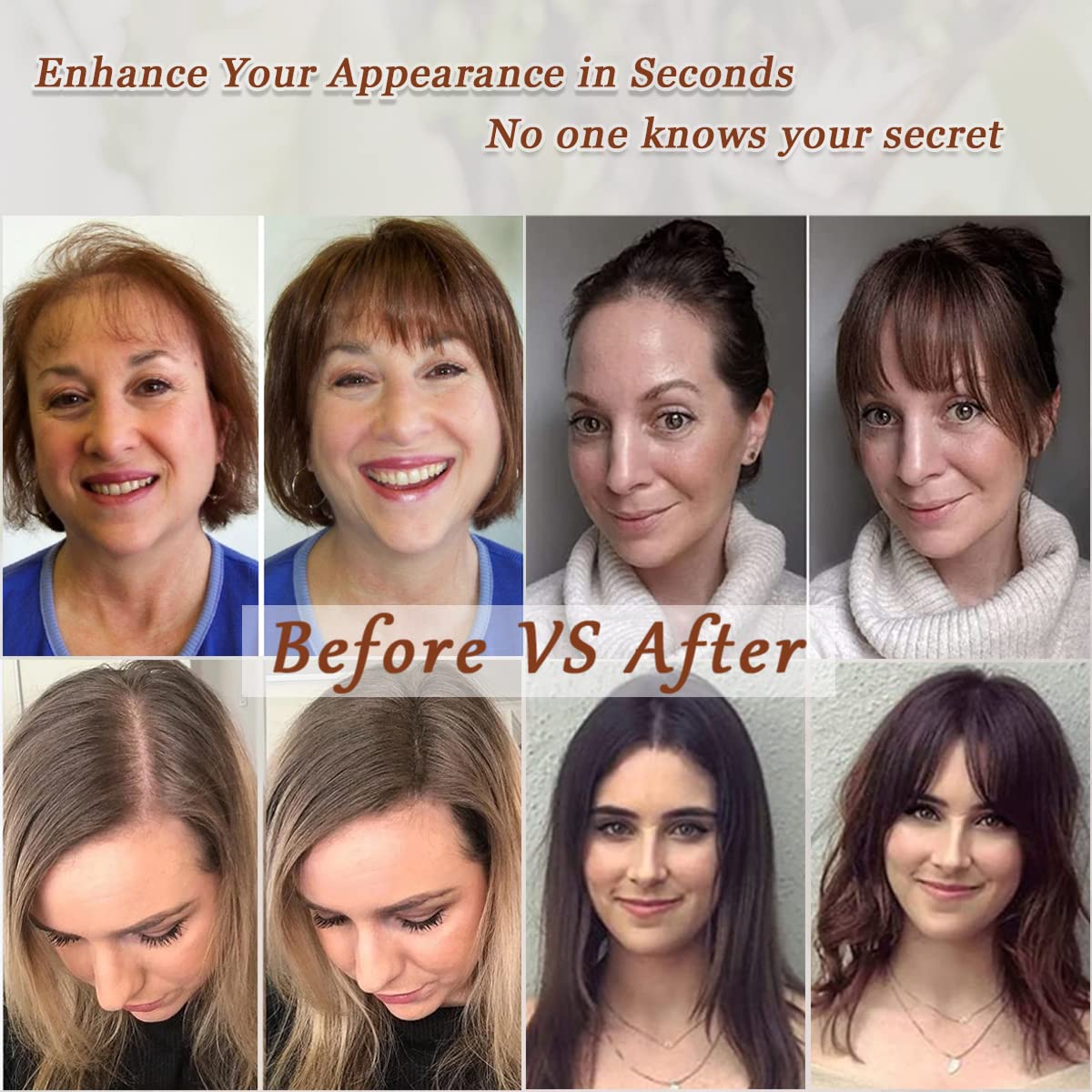 Introducing VEVIY Cora Hair Topper, the ultimate solution for hair loss. Designed with care and precision, Cora offers natural-looking coverage and volume for women experiencing hair loss. Here are the details:
Seamless Coverage: Cora is specifically designed to provide seamless coverage for areas of hair loss or thinning. It seamlessly blends with your natural hair, giving the appearance of a full and voluminous mane.

High-Quality Human Hair: Crafted from 100% premium human hair, Cora ensures a natural look and feel. The human hair strands are carefully selected for their quality and consistency, providing a realistic and undetectable appearance.

Secure Attachment: Cora is equipped with secure clips that ensure a stable and comfortable fit. The clips are easy to use and provide a secure attachment to your existing hair, giving you confidence and peace of mind throughout the day.

Customizable Style: Style your Cora Hair Topper according to your preferences. The human hair can be curled, straightened, and styled with heat tools, allowing you to achieve your desired look effortlessly.

Lightweight and Breathable: Cora is designed to be lightweight and breathable, ensuring a comfortable experience even during extended wear. The breathable base allows airflow to the scalp, preventing discomfort and irritation.

Natural-Looking Scalp: The base of Cora is crafted to mimic the appearance of the scalp, creating a natural and realistic hairline. This feature ensures that the topper blends seamlessly with your own hair, providing a natural-looking result.

Customizable Size: Cora comes in a 3*5 inch base size, providing ample coverage for areas of hair loss or thinning. The size is carefully designed to offer targeted coverage while maintaining a lightweight and comfortable feel.

Boost Confidence: Cora is more than just a hair topper—it's a confidence booster. With its natural look and secure fit, Cora helps women regain their self-esteem and feel beautiful, empowered, and comfortable in their own skin.
Experience the transformative power of VEVIY Cora Hair Topper and rediscover your confidence. With its premium quality, natural appearance, and customizable style, Cora is the perfect hair loss solution for women. Embrace the beauty of voluminous, luscious hair with Cora by VEVIY.