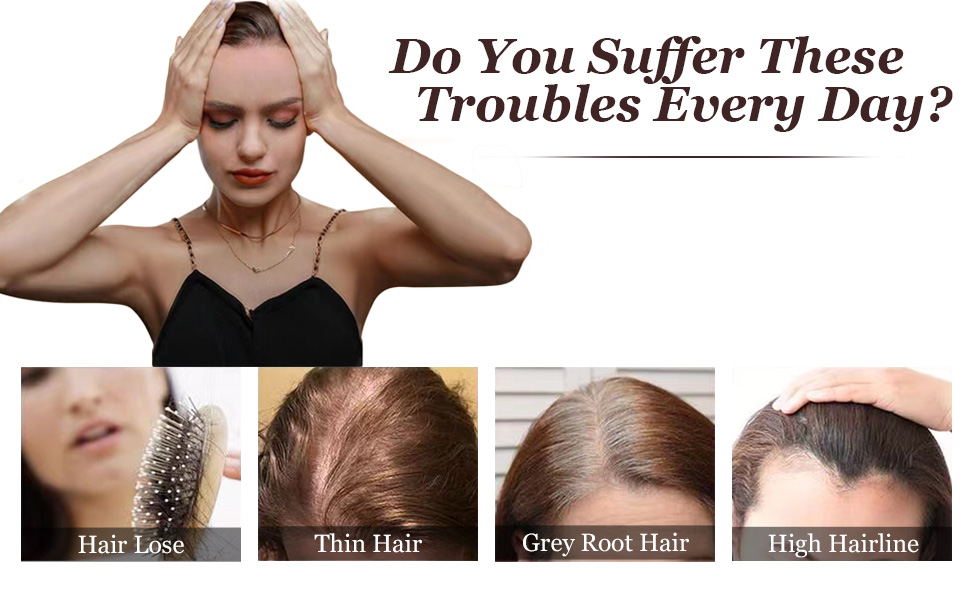 Introducing VEVIY Elsie Human Hair Topper, the perfect solution for thinning hair. Elsie is meticulously crafted to provide natural coverage and volume, giving you the confidence to embrace your unique beauty. Here are the details:
Natural-Looking Coverage: Elsie is specifically designed to address thinning hair, providing seamless coverage and blending effortlessly with your natural hair. The topper creates the illusion of fuller and thicker hair, giving you a beautiful and natural-looking result.

High-Quality Human Hair: Crafted from 100% premium human hair, Elsie ensures a realistic and lifelike appearance. The human hair strands are carefully selected for their quality, texture, and consistency, offering a flawless and undetectable finish.

Easy Application: Elsie is designed with user-friendly clips that secure the topper comfortably to your existing hair. The clips provide a secure hold, allowing you to wear Elsie with confidence throughout the day.

Lightweight and Breathable: Elsie is lightweight and breathable, ensuring a comfortable experience even with extended wear. The breathable base allows airflow to the scalp, preventing discomfort and ensuring a pleasant feel.

Customizable Style: Style your Elsie Human Hair Topper to match your desired look. The human hair can be curled, straightened, and styled with heat tools, providing endless possibilities for creative and versatile hairstyles.

Natural-Looking Scalp: Elsie's base is carefully crafted to mimic the appearance of the scalp, creating a natural and realistic hairline. This feature ensures that the topper blends seamlessly with your own hair, giving you a natural-looking and undetectable result.

Versatile Size Options: Elsie is available in various size options to cater to your specific needs. Whether you require targeted coverage or fuller volume, there's an Elsie topper that perfectly suits you.

Boost Confidence: Elsie goes beyond providing coverage; it boosts your confidence and allows you to feel comfortable and beautiful. Experience the joy of having voluminous and revitalized hair with VEVIY Elsie Human Hair Topper.
Discover the transformative power of Elsie and witness your hair's incredible transformation. With its premium quality and natural appearance, Elsie is the ultimate solution for thinning hair, offering a renewed sense of beauty and self-assurance. Embrace the fullness of life with Elsie by VEVIY.